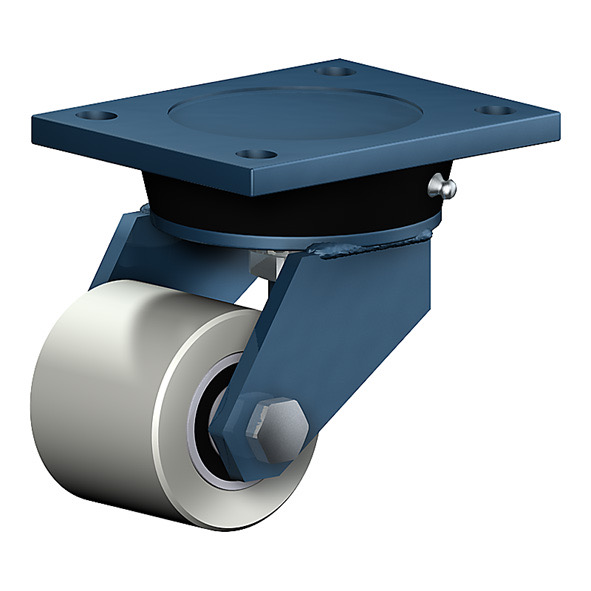 Extra Heavy Duty Series EDD, Wheel RP
swivels easily

wear resistant

shock proof

floor protective

weather proof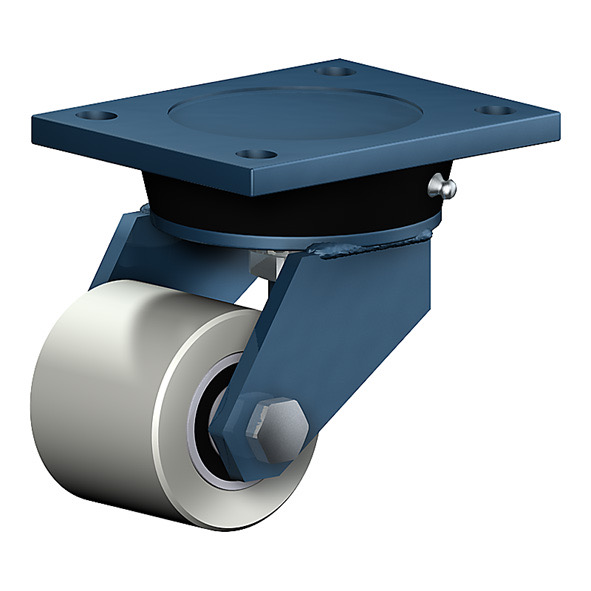 Description
Vorteile
easy running on smooth floors
impact proof
high abrasion resistance
high chemical resistance
Applications
Heavy duty dollies
Metal-Technology
Trash container trucks
Machinery moving dollies
Workshops
Racks
Carpentry
Building-Industry
Material
Material
high quality nylon wheel

Fork material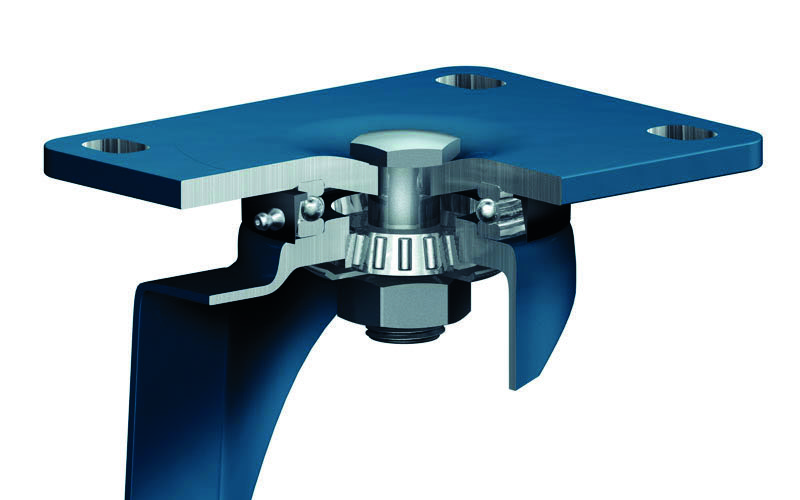 For applications where a super strong and durable caster is required,
one tapered roller and one axial ball bearing,
dust protection ring,
very strong integrated Kingpin,
locked nut, grease nipple, wheel axle bolted,
finish – painted
Documents/CAD
Cadenas Partcommunity-Portal
For a PDF with the technical description and detailed 3D CAD plans, please select the desired version. You can then download a PDF with the technical description or access detailed 3D CAD plans via our Cadenas Partcommunity portal.
The models have been carefully designed and validated for correctness. However, we take no responsibility for any incorrect or incomplete data.
Suitable accessories



Art.No. TLCH 165




Art.No. TLCH 195




Art.No. TLCH 240




Art.No. TLCH 200




Art.No. TLCH 151




Art.No. TLCH 210




Art.No. TLCMR




Art.No. TLCML

Counter plate 135x110x8 mm


Art.No. GEGENPLATTE 3

blank
Stahl blank
135x110x8
105x80


Fixing Bolt M12x25mm


Art.No. M 12X25

verzinkt
Stahl 8.8 verzinkt
M12x25


Foot guard zinc plated


Art.No. FUSSSCHUTZ VZ
Shipping
Shipping is free for all orders in Austria. In Europe for orders of EUR 150 net and up; for orders with a smaller order volume, we charge shipping in the amount of EUR 21.
Items will be delivered by DPD parcel service, Österreichische Post, or by a freight forwarding service.
Orders for articles in stock will ship the same day if ordered before 2:00 p.m. We meet the delivery times indicated at the time of order placement wherever possible. However, we explicitly exclude any claims from customers due to delayed deliveries.
Confirmed delivery dates are non-binding unless a specific time and date has been agreed on in writing.
We are required to use appropriate packaging for shipping our merchandise. We do not assume any liability for shipping damages and shipping delays.
The risk for loss of and damage to the merchandise shall be passed on to the consumer as soon as the merchandise has been delivered to the consumer or to a third party defined by the consumer (not a carrier). However, if the consumer has entered into a shipping contract without using the options proposed by us, this risk will be assumed by the consumer as soon as the merchandise is handed over to the carrier.